Editorial note: I originally intended to wrap up this series with the present post, but it was becoming far longer than I expected. So, I am publishing it in at least three parts. The present essay is "My Take: the Parameters." The follow-up post will be My Take: a Proposed Date for the Exodus. The final post, I hope, will be My Take: the Exodus in its Historical Context.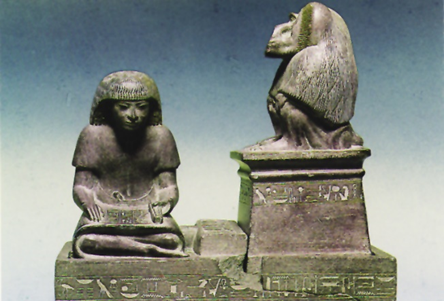 For Part 1, Introduction go here
For Part 2, Merneptah and the Book of Judges go here
For Part 3, The Problem of Solomon's Chronology go here
For Part 4, The 430-year Sojourn go here
For Part 5, The 400 years of slavery go here
For Part 6, The Hyksos Theory go here
For Part 7, The Osarseph Theory, go here
For Part 8, The Chaeremon Theory, go here
To establish a plausible date for the Exodus, we need to find a balance among four different parameters. (1) Do we date biblical events using the traditional Jewish date of Creation at 3761 BCE, or do we have to move the Creation date back to an earlier time? (2) Do we use biblical dating or historical dating? (3) Do we date events in Egypt based on the High Chronology or the Low Chronology? (4) Does the chosen Exodus date show a parallel relationship between the events in the biblical account and events in Egypt?
Because of potential plausibility issues in the biblical story, such as miracles, conflicts within the biblical chronological data, and conflicts over the Egyptian chronology, there may not be a perfect solution that precisely aligns all four factors. However, whatever date presents the best balance among these four parameters is likely to be the best solution.
In my book, Genesis Chronology and Egyptian King-Lists: The Egyptian Origins of Genesis Chronology, Volume I, Egypt's Dynastic Period, I examined the relationship between Genesis Chronology and Egyptian Chronology. Genesis has a chronology that provides a continuous record of Patriarchal birth and death dates running through twenty-three generations, beginning with the birth of Adam and ending with the death of Joseph. If one had a fixed date for any of these births or deaths, one could establish a set of dates for each birth and death in the sequence. Using the traditional Jewish date of Creation, I calculated each of these birth and death dates.