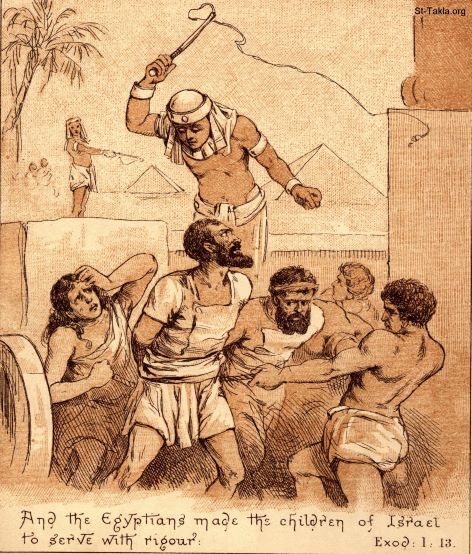 For Part 1, Introduction go here
For Part 2, Merneptah and the Book of Judges go here
For Part 3, The Problem of Solomon's Chronology go here
For Part 4, The 430-year Sojourn go here
Genesis 15:13–16 is the source of the biblical claim that Israel suffered 400 years of bondage in Egypt. The passage, as I'll reiterate below, is inconsistent with the claim that Israel sojourned in Egypt for 430 years. There are also several problems with the internal content. The verse reads as follows.
Then the LORD said to Abram, "Know this for certain, that your offspring shall be aliens in a land that is not theirs, and shall be slaves there, and they shall be oppressed for four hundred years; but I will bring judgment on the nation that they serve, and afterward they shall come out with great possessions. As for yourself, you shall go to your ancestors in peace; you shall be buried in a good old age. And they shall come back here in the fourth generation; for the iniquity of the Amorites is not yet complete. (Genesis 15:13–16 NSRV)"
This passage has several parts. (1) Abraham's offspring will be slaves in a land where they are "aliens" (per the NRSV) or "strangers (per the KJV). (2) the oppression will last 400 years. (3) "They" shall return "here" in the fourth generation. (4) They won't return to "here" until the iniquity of the Amorites has ended.
The passage generates many interpretive problems, at least for me. Implicitly, "here" is in Canaan, which is where the narrative context places Abraham. Just about all scholars accept that the "strange land" that afflicted Israel is Egypt and the return is to Canaan. This interpretation strikes me as wrong because, in all other biblical passages referring to the patriarchs as strangers in a land, it is Canaan that is the strange land. I'll discuss that point further below. Let's look at some of the chronological problems first.